2015-11-30 21:07:56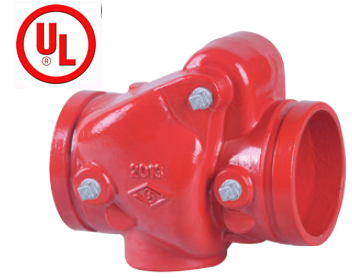 UL Dual Plate -Grooved End Check Valve - Ductile Iron Body with EPDM Seat
Working Pressure 300 PSI
All grooved dimensions comply with AWWA C606 standard.
Also available in flanged end configuration.
UL Dual Plate check valves may be installed in horizontal positions or vertical with flow moving up .
UL Dual Plate check valve reduces noise for quiet operation. Check valves prevent backflow by automatically closing when fluid reverses direction. The check valve is recommended for automatic fire sprinkler applications where space is a premium.
Size: 2" -12"